Commercial Grounds Maintenance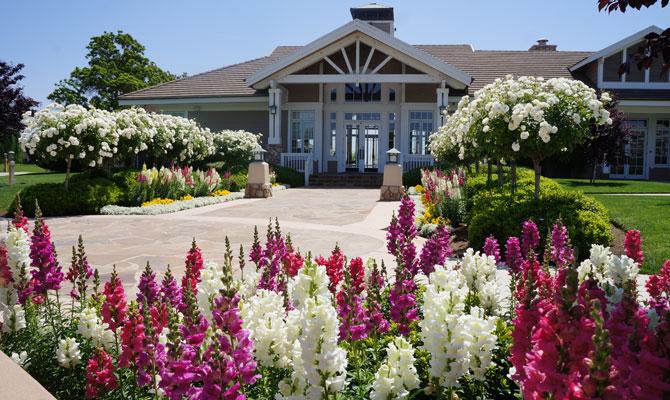 For over 25 years, Steelescapes has been the leader in the Central Valley with a superb reputation for providing the very highest quality of services for your property.
Because we are a full service landscape construction company holding a variety of licenses, we can provide an array of services for your company.
Enhancements, Design, Planting
Irrigation Evaluations, Upgrades
Hardscape Design and Installation
Turf Renovation and Aeration
Tree Management Services
Fertilization and Spraying Services
Pressure Washing
Steelescapes holds contracts with office and industrial complexes, planned communities, shopping centers, hospitals, places of worship and wineries just to name a few.
Our Supervisors and Foremen are consistently trained in the latest horticultural and irrigation practices are are bi-lingual. Owner and Maintenance Manager Kristina Steele is a Certified Arborist, Master Gardner and is well know for her knowledge of plants and gardening.